4440 Easton Dr. Bakersfield, CA • Open Everyday 8AM-5PM
Panoramic Camera    
A 180` Wide High Definition Image View
DW's technology delivers crystal clear images in any resolution. Higher resolution offers forensic details with zooming into the camera's field of view. Get wide views and forensic details from one camera. The MEGApix® Pano™ 21MP 4-sensor cameras produce 180° views at real-time 30fps via a single PoE Plus connection. 
Multi-sensor 4-in-1 cameras
48MP and 21MP 4-in-1 multi-sensor cameras deliver full-frame HD video streams at up to real-time 30fps. Operating as several cameras in a single housing, the cameras allow you to see more with a single installation, reducing all related costs, such as cabling and labor.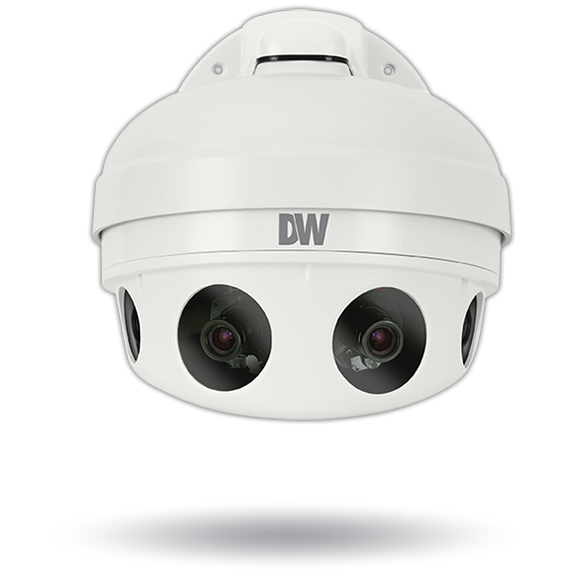 360° hemispheric and panoramic fisheye views
The 360° view vandal fisheye IP cameras with IR monitor an entire room with a single camera, providing the ultimate ROI. The 9MP and 5MP sensors produce real-time 30fps panoramic images.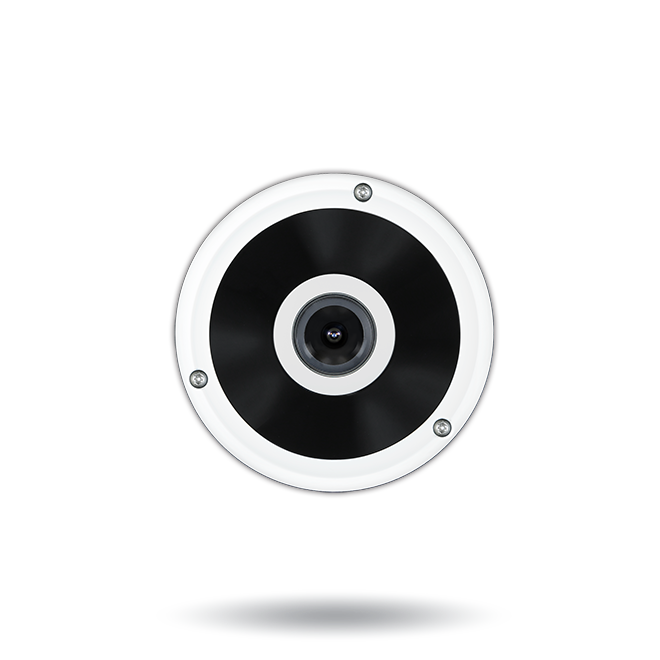 Ultra-wide single-sensor views
The ultra-wide view single-sensor bullet IP camera comes pre-loaded with IVA or IVA+ analytics engine and can deliver real-time 30fps crystal-clear video with a 2.3mm ultra-wide view lens. The camera offers wide-area situational awareness, suitable for narrow corridor installations.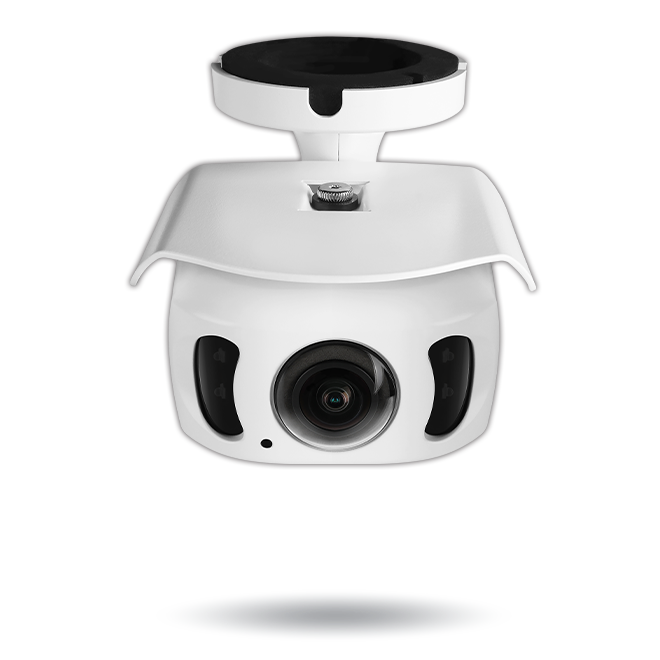 User-configurable views
Analog and IP multi-sensor user-configurable cameras reduce total system cost by providing four 4MP and 2.1MP/1080p CMOS sensors in one housing and installation. The Flex™ cameras produce four video streams at real-time 30fps.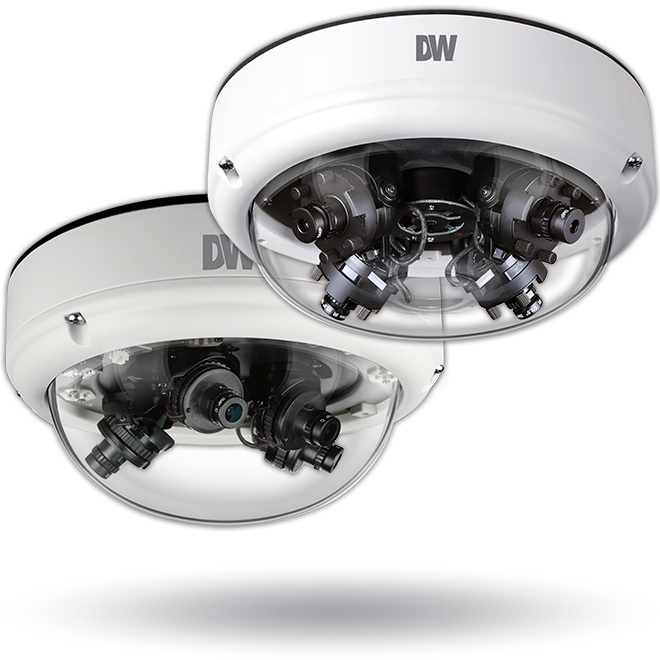 Features
4x 6.4MP 1/1.8″ image sensor at real-time 30fps
21MP 180° panoramic view IP camera
4x 8.0mm fixed lens
Fast frame rates: real-time 30fps at 21MP
Zero distortion anti-reflective glass
PoE injector included
Dual codecs (H.264, MJPEG) with simultaneous dual-stream
Two-way audio
Easy image alignment and stitching
Smart DNR™ 3D digital noise reduction
True day/night with mechanical IR cut filter
Auto gain control (AGC)
Auto white balance (AWB)
Motion detection
Alarm sensor input
Relay output
Web server built-in
UL listed
ONVIF conformant, profile S
NDAA/TAA compliant
PoE+ high power and DC12V
IP66 certified weather and tamper-resistant
A 180` Wide High Definition Image View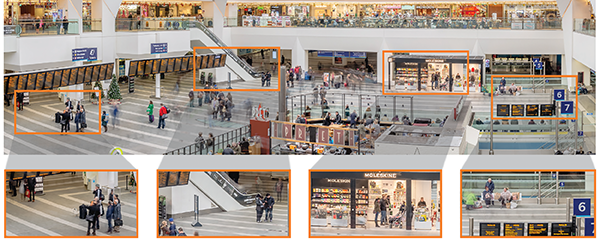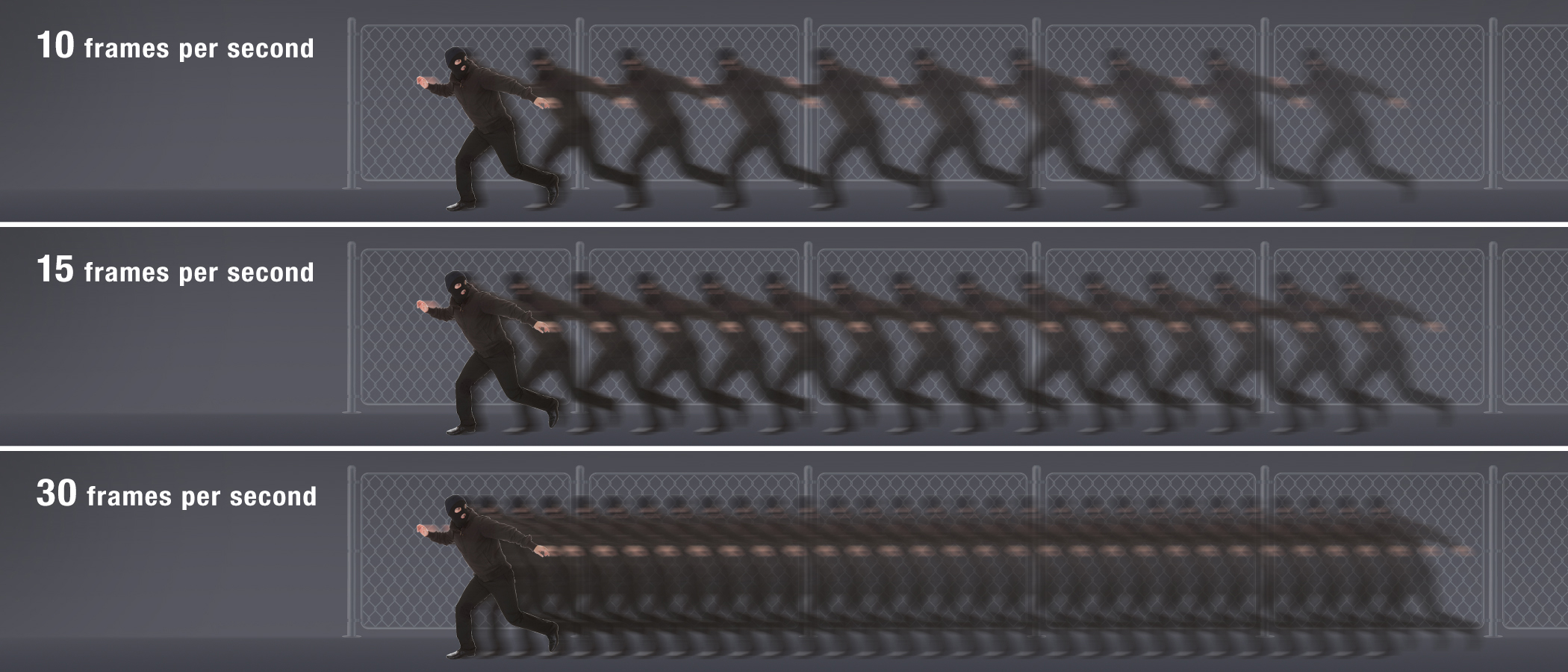 You Mean More To Us Than Just a  Sell
Our camera's technology provides crisp clear images in both color and B/W video in extremely low light conditions. It is an ideal solution for cameras that are installed in a low-light environment, and cannot rely on external lighting for image clarity. Coupled with a powerful IR built-in, our cameras can provide unparalleled details in total darkness.
Place Your Order
When you are ready to place an order, either contact one of our technical sales representatives by phone or send us a message through our online contact form.   We are ready to assist you!
Installation
We offer installation services for all of our products and services requiring installation or programming.   Our technical installation crews travel!
Maintenance
We provide support before, during and after the sale.   We offer repair service, product maintenance and preventative maintenance services.   Let's keep your equipment in top notch shape!
Multiple Options
We can offer our cameras in 5MP, 4K, 2.1MP/1080P. Depending on what you are looking for, we can provide you with the best quality and proper product designs and features.
Accessories
There is a plethora of camera options. Regardless, we will help you in choosing the correct one you need. Additionally there are so more pairing and accessories you can chose from to enhance your camera capabilities. 
What is the Universal HD over Coax?
Universal HD over Coax is the best way to upgrade an existing analog system to high-definition. Universal HD over Coax cameras and recorders can transmit HD-Analog, HD-TVI, HD-CVI signals up to 4K, and analog signals to 960H.