MDS Pulse Net
Monitoring and Managing the Health of your Network is Critical
Standard or enterprise
Monitor Your Network
Server Co-location or on site setup services  available. 
Make An Order
Call (661) 322-8650
Purpose Built for Industrial Communications
With over two million devices installed around the world and 30+ years of experience, GE is aware of the challenges our customers face when it comes to effectively managing their communication networks. MDS PulseNET software provides the insight and detailed system performance allowing you to intelligently and proactively manage your radio communications network.
Optimized for MDS Communication Products
MDS PulseNET is designed specifically for MDS devices and can also support a host of other devices.
Out-of-the-box functionally for MDS devices
Pre-loaded device performance rules and thresholds eliminate customer guesswork
Application redundancy and Geo-redundancy through HA (high availability) configuration support
High Availability
MDS pulseNET Enterprise allows for high availability configuration which can reduce downtime to provide access. The software may be installed in multiple hardware configurations that provide flexibility and redundancy.
Additional features include:
Management by exception
Pre-built, intuitive workflows
User-configurable navigation
Multiple pre-defined report options
SQL or Oracle "Complimentary"
Database for third party application integrations
supported devices:
The following GE MDS devices can be monitored by MDS PulseNET (minimum firmware version in parentheses):
Orbit (6.1.2)
MPRL (5.0.7)
SD Series (4.1.5)
SD Master Station (3.2.5)
TransNET 900 (3.2.3)
iNET-900 (6.9.1)
iNET-II (2.9.1)
Intrepid (1.9.00 b1730)
Mercury 1800 (3.0.6)
Mercury 3650 D (3.7.3)
Mercury 3650 E (3.2.6)
Mercury 5800 (3.0.6)
EntraNET (3.0.7)
WiYZ (1.5.5)
x790 (2.2.1)
x710 (3.7.1)
PulsePAK add-on supports a number of third-party devices, allowing you to discover, monitor, and take action on your multi-vendor network.
With PulsePAK installed you can:
Discover, authorize, and monitor 3rd Party devices beyond SNMP MIB-II configuration and performance
Enable or disable rules, notifications, and configure custom thresholds for several severity levels
Auto schedule collection of radio performance and configuration data, and view data trends over time
View, track, and act on any alerts generated
monitoring:
Robust Monitoring of Important Performance Parameter
The software is designed to monitor the critical elements of a communications network. The software helps prioritize corrective actions for vast amounts of raw data that is created and stored over time. It can also trigger specific actions based on warning thresholds, such as sending messages to trouble ticketing systems or other management systems. Additionally, these event-triggering thresholds can be easily changed within the software to meet unique customer requirements. Historical performance data is available for several parameters including:
Received Signal Strength Indicator (RSSI)
Signal Noise Ratio (SNR)
Error rate
Data throughput
Round-trip delay time
Transmitter power
Changes in modulation scheme
GPS satellite connectivity and coordinate tracking
MDS PulseNET provides easy to review radio device performance screens showing the critical radio parameters such as: RSSI, SNR BER, Throughput, and Availability.
installation:
MDS PulseNET software requires minimal effort to install and operate, provides pre-built specific device warning thresholds to eliminate the guesswork, and provides visibility into radio communications that have historically been unmanaged.
Intuitive installation and administrative set-up
Automatic device discovery
Out-of-box, pre-defined and manageable number of alerts
Integrated with MDS LaunchNET™ supporting user selection of "one-touch" and "zero-touch" device provisioning
Optimized for Virtual and Cloud based servers
MDS PulseNET software provides multiple, concurrent, role-based logins through a web interface so that each user is able to see exactly what they need to fulfill their individual responsibilities. MDS PulseNET also provides the operator with immediate access to performance trending graphs through the same simple navigation scheme. It normalizes the views for disparate technologies into simplistic and easy-to-use dashboards. The main dashboard provides a high level status of each set of functional components being monitored.
Once your system is properly configured, it can automatically discover your network devices, assign licenses to the devices and begin monitoring the network. When used with MDS LaunchNET provisioning tool, new provisioned devices may be automatically added into PulseNET Enterprise for a complete and seamless network management solution.
key benefits:
Driving Resource Efficiency
Notify and deploy maintenance resources with the intelligent data required to quickly resolve equipment and radio issues
Improving Network Performance
Access historical network and equipment performance trends to optimize availability through predictive maintenance
Leveraging MDS Expertise
Purpose-built and pre-loaded with recommended performance thresholds, eliminating guesswork
Single "Pane of Glass" for managing MDS and third party devices
Support for SNMP (MIB-II) compliant devices and a growing list of external vendor device support of monitoring and management
Low Cost of Ownership
Per device licensing with no additional server licenses required
What's New or Trending Capabilities:
Outdoor rated router – Orbit OCR (view the brochure)
Private LTE in CBRS and Anterix™ 900
FirstNet Ready™
GSMA eSIM compatible and dual SIM multi-carrier auto switching
Cellular Dual APN
1000BASE-X SFP interface option on the MCR
VRF and Open VPN
Automatic and Configurable Firmware Over the Air Upgrades
EMP hardened per MIL-STD-461G, RS105
Advanced MAC Mode providing the best real-world narrowband performance
Advanced Polling Mode (250 remotes per AP)
Added 32QAM for improved real-world performance
Efficient pass-through native serial
Auto failover between Access Points
50 kHz in 130-155 MHz and 800-880 MHz bands
TACACS+
security framework:
A foundational building block for the MDS Orbit Platform is security, a core competency area for GE, and a critical consideration and requirement for evaluating wireless communications systems for customers across all industry types and geographies. GE approached the development of its comprehensive security framework from three different perspectives:
Securing the device – ensuring that the device isn't compromised by tampering or alterations
Securing the user – ensuring that only the right users have access to prevent inappropriate device, network configuration and status entry
Securing the network – ensuring that only the right devices are on the network by preventing unauthenticated access to the network/services
By securing the device, the user, and the network with open standards-based algorithms and protocols, the MDS Orbit Platform provides the necessary functions and tools to enable utilities to meet cyber security requirements and regulations.
MDS PulseNET
Network Management Software
Monitoring and managing the health of your network is a critical consideration when designing, purchasing, and deploying equipment for your communications system. Equally important is ensuring that you maximize your network's return on investment by increasing system throughput and uptime, improving the utilization of networked devices, and finally, supporting the deployment of maintenance resources when problems surface.
MDS PulseNET™ Network Management Software was designed specifically for MDS Industrial Radio communication systems and satisfies the real-time needs of customers who are responsible for managing them. MDS PulseNET software is unique, as it requires no customization to get started – offering true, out-of-the box functionality.
With PulsePAK add-on, support for specific third party devices allows you to discover, monitor, and take action on your multi-vendor network. MDS PulseNET Enterprise is integrated with MDS LaunchNET™ provisioning tool to provide a seamless zero or one-touch experience.
Monitoring and Managing the Health of your Network is Critical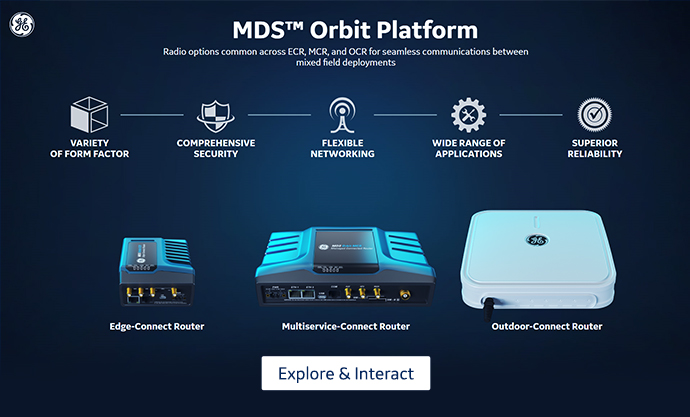 Place Your Order
When you are ready to place an order, either contact one of our technical sales representatives by phone or send us a message through our online contact form.   We are ready to assist you!
Installation
We offer installation services for all of our products and services requiring installation or programming.  Our technical installation crews travel!
Maintenance
We provide support before, during and after the sale.   We offer repair service, product maintenance and preventative maintenance services.   Let's keep your equipment in top notch shape!
Fun Fact
We have installed thousands of SCADA radios throughout California.   
Working at Heights
We have certified bucket truck and tower climbing crew. 
Survey Vans
We operate multiple survey vans to simulate and capture current and future network data signals.