Two-Way Radios
We Offer Two-Way Radio Service for All Types of Industries and Uses.
wE cAN help you pick the best option for what you need
We offer you a robust digital two-way radio system. We can give you advanced network features, digital voice technology, reliable coverage and low costs. An affordable two-way radio communication network you can rely on day in and day out. You will be provided a flat rate billing with no surprises.
Make An Order
Call (661) 322-8650
or email atg@atg1.com
From Beginning to End,
You Mean More to Us than Just a Box Sell
Two-way radios are the most affordable solution to your communications needs. Our radios give you the ability to communicate with your entire fleet, giving you an efficient means of dispatching your fleet. You can even have talk groups or unit to unit communication. We offer the largest Kern County coverage area for voice and data solutions. Our sound quality system reliability and access speed is unsurpassed. We understand your communication system is vital to your business. This means you demand and deserve quality, reliability and cutting edge technology. Each system is custom-designed based on your individual requirements and our expertise in 800, 900 MHz and UHF trunking and conventional systems. Since each of our system designs are created to meet your unique needs, your system will deliver the precise performance and functionality you require. We will make every effort to accommodate your most rigid and complex requirements, and be flexible enough in our product and service offerings to make sure you are satisfied.
Kenwood Radios
JVCKenwood offers an array of radios in UHF, VHF, 800 and P25 for all types of users. JVCKenwood's new VHF and UHF P25 Portable Radios feature a compact, rugged design with capability and performance. The new TK-5220/5320 portables join Kenwood's higher tier P25 radio models to offer an expanded group of P25 solutions for all levels of public safety and service agencies. A true value.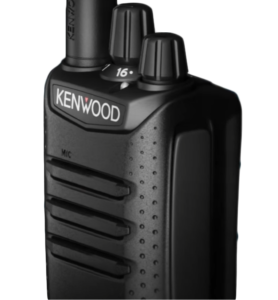 Tait Radios
The TAIT series offers edgy designs, maximum flexibility, and the best value for your money. This ergonomic company gives you the power and flexibility to choose the color, display, keypad, and labels for each radio.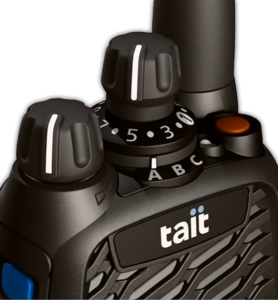 EF Johnson Radios
JVCKENWOOD is committed to providing modern, turnkey critical communications solutions for today and the future. No one has time for complexities. We deliver superior products so that you can focus on your mission by protecting and saving lives.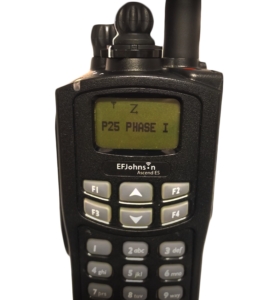 Harris Radios
Harris performs at the highest levels through flawless execution, customer focus and constant innovation. The L3Harris leadership team has decades of industry experience and is adept at managing the real-time needs of the businesses that serve our customers around the world.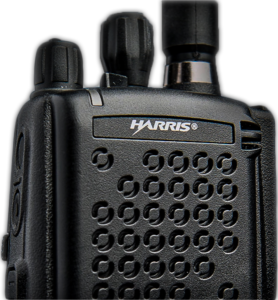 Hytera Radios
Hytera is a global leader in two-way radio communications, developing and manufacturing innovative solutions to meet our customer's requirements. With a reputation for high-quality, reliable radios and systems, Hytera can be found all over the world, from Connecticut's Hockanum Valley to the Shenzhen metro to the UK's Etihad Stadium, on North Sea oil rigs, railway networks, casinos and confernece centers, and construction sites.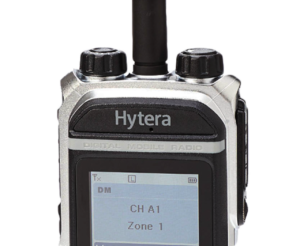 Motorola Radios
Simple and affordable, the Motorola radio connects your workforce efficiently and has the flexibility to grow with your business. By combining the best of two-way radio functionality with the latest analog and digital technology, Motorola is perfect for the everyday user who wants to stay connected.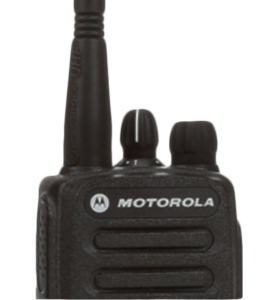 Plan of Action
Consultation Services
Quote
Site Survey
Equipment Preparation
Installation
Site Acceptance
We offer two-way radio service for all types of industries and uses
Base Station / Repeaters
We offer full featured, high specification repeater system. Demanding fleet users in public safety, utility or heavy industrial applications will be supported by the continuous duty operation, PC programmable, tunable and capable of wide/narrow operation. Plus, continuous duty RF amplifiers, high efficiency power supplies and several mounting configurations. Our repeaters carry a two year parts and labor factory warranty.
Consumer Radios
We carry high quality family and consumer radios. Consumer radios are very popular amongst active families. Our radios are built with rugged construction and outstanding audio quality, yet compact and lightweight in design. With our large selction of units, you can choose radios with a working range from 1 to 5 miles depending o your needs. There are a number of accessories available, from headset to speaker microphones, to meet all of your communication needs. 
Public Safety
We offer a full range of public service products. These radios are being used by fire agencies or in disaster management for law enforcement agencies and homeland security. The quality and value of these radios are unsurpassed. The mobiles and portables are feature rich with rugged housing to meet the daily demands in extreme conditions. 
About Our Specialty
We offer a variety of mobile and handheld portable two-way radios, operating on either trunking or conventional systems. In addition to our feature rich radios, we carry units that are compatible with all color dot, star portables and units that meet military specs for durability. We are an authorized kenwood, Relm, and Bendix King dealer specializing in high tier radio systems for premium wireless.  
Our Strong Commitment to You
Our commitment to your satisfaction means that we're with you for the long haul. To do that, we offer a full line of services to help build and support your purchased system such as project consulting, engineering and management, FCC licensing and compliance and development of technical documentation.
Our Other Services
Internet Services (Wireless, DSL, & Dial-up)
Paging Services
Data & SCADA Products
Computer Design & Networking
Wireless Digital Phones